The Shrewsbury Biscuit Podcast
2019-03
Episodes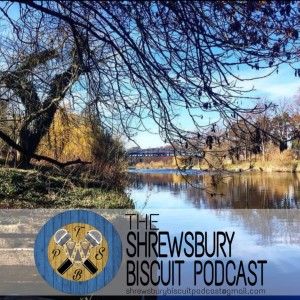 Saturday Mar 16, 2019
Saturday Mar 16, 2019
ON THIS WEEK'S EPISODE I SPEAK TO CLARE AND ALISON. CLARE RUNS LOVELY LAND, A COMMUNITY PROJECT THAT AIMS TO WORK WITH THE COMMUNITY, TEACHING YOUNGSTERS HOW TO GROW THEIR OWN VEGETABLES AND BRINGING PEOPLE TOGETHER. LOVELY LAND ARE PLANNING A YARN BOMBING OF A BRIDGE IN CASTLEFIELDS AND THEY NEED ALL THE HELP THEY CAN GET, SO IF YOU HAVE SPARE WOOL/YARN LYING AROUND AND HAVE KNITTING ABILITIES (UNLIKE ME!) CHECK OUT LOVELYLAND.CO.UK FOR MORE INFORMATION ON HOW YOU CAN HELP. I WOULD LIKE TO THANK LISTENERS FOR HELPING THE SHOW REACH 1000 DOWNLOADS, YOU GUYS ARE AMAZING AND I VOW TO CONTINUE TO BRING YOU THE BEST (AND ONLY) SHREWSBURY BASED PODCAST....IN THE WORLD.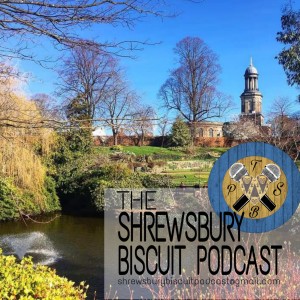 Sunday Mar 10, 2019
Sunday Mar 10, 2019
ON THIS EPISODE, I SPEAK AGAIN TO TIM DAWES, ONLY THIS TIME WE HAVE A LITTLE MORE TIME TO DISCUSS WHAT HE'S UP TO. WE ARE JOINED BY HIS DAUGHTER ELLIE WHO WORKS FOR CHILD.ORG . THEY ARE RUNNING A CAMPAIGN CALLED TEAM MUM. IT'S A GREAT CAMPAIGN AND TO DO HIS PART TIM IS RUNNING A POETRY EVENT AT HIS HOUSE WITH CHEESE AND WINE. CHECK OUT CHILD.ORG TO FIND OUT HOW YOU CAN HELP. WE TALK A BIT ABOUT POETRY AT THE END, THANKS FOR COMING BACK ON TIM, ALWAYS WELCOME. PHOTO CREDIT: KATE BROOME, ANOTHER GREAT SHOT OF ST CHADS THROUGH THE DINGLE.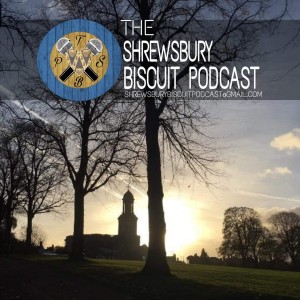 Sunday Mar 03, 2019
Sunday Mar 03, 2019
ON TODAY'S EPISODE I SPEAK TO LOCAL MUSICIAN CHRISBEE. CHRIS IS TAKING PART IN A RAP BATTLE EVENT AT THE BUTTER MARKET IN SHREWSBURY ON THE 15TH OF MARCH. I INVITE MY GOOD FRIEND TOM BRUNO FROM THE US TO HELP ME INVESTIGATE THE TRULY UNIQUE ART OF RAP BATTLING ON THIS RATHER SPLENDID PODCAST.  THANK YOU TO CHRIS AND TOM FOR THIS EPISODE, I REALLY ENJOYED THIS ONE. CHECK OUT www.dontflop.com FOR MORE INFORMATION.