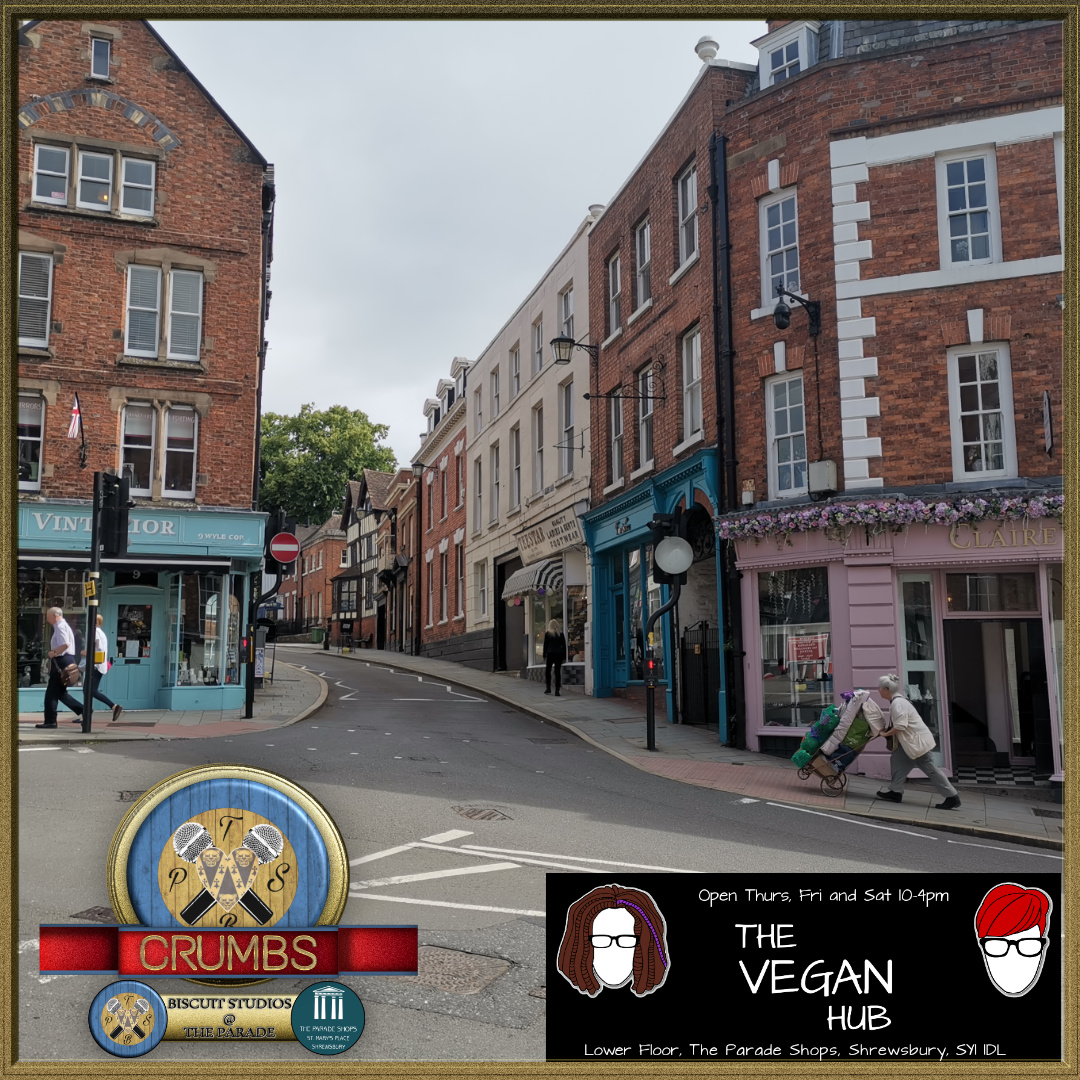 In what is the first Crumb we've released in a while, AL speaks to Michelle who has recently just opened The Vegan Hub in the Parade Shopping centre in Shrewsbury. Again, another business opening post Covid-19 it really is interesting finding out about the hurdles that have to be faced when dealing with a challenge like the lock-down. Michelle seems to be gleaming at the prospect of bringing her business to Shrewsbury regardless.
Being vegan is a way of life, one that not everyone understands and I speak to Michelle about aspects of running a business in world that not even I understand properly. We discuss items that may seem vegan but, actually aren't and steps one could take to becoming vegan themselves.
The Vegan Hub is a welcome addition to The Parade and will grow in popularity I am sure, they are such a friendly bunch. This short little episode explains the journey that these guys have been on. Why not take a look at their Facebook group and give them a follow I know they would appreciate it -
 https://www.facebook.com/theveganhubshropshire/
Good luck guys, welcome to Shrewsbury.